Frolic

David Hunter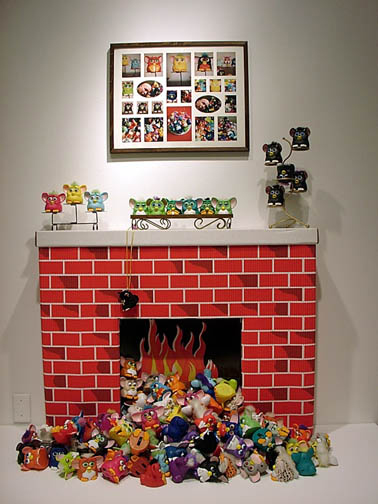 Home Alone, 2002
138 McDonald's "Happy Meal" Furbys, photographs, cardboard fireplace, plush Furby necklace, wood frame
Frame: 16 x 20 1/2 in.
Cardboard fireplace: 30 x 40 x 7 in.



Special People's Union Uniform Shirt (XL), 2002
Polyester and cotton blend shirt with embroidered logo, plastic finger hook, and plastic hanger
39 x 22 in.